A family-owned construction company, developed by Douglas and Kelsey Scott, Sierra Renovations is a licensed and insured general contractor.  We are a well-versed contractor specializing in home and commercial remodeling, water restoration, fire restoration, and mold restoration.  Headquartered in Eldorado Hills, California, our professional team of project managers, carpenters, superintendents, and office staff is proud to be able to perform over 95% of work in-house, minimizing the need for sub-contractors, which allows you to hire a contractor who has control over both quality of craftsmanship and scheduling.  We would love to hear about your project, click the contact button below to schedule your free consultation! 
Building to a higher standard by providing an exceptional experience for every invested party.
Changing lives one job at a time.
Providing our clients with exceptional remodeling services with a team of construction profesionals.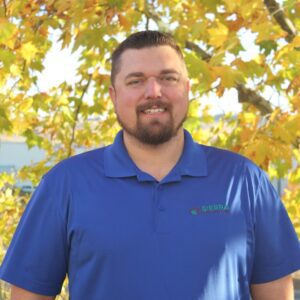 Douglas Scott is the co-owner of Sierra Renovations along with his wife, Kelsey. As one of the owners, Doug defines the vision and roadmap of the company, where he makes strategic decisions for its future and growth. He also handles the finance and accounting, human resources, compliance and legal responsibilities, and oversees large restoration and construction projects we receive. Doug has grown up with a background in construction, electrical and plumbing all of his life, learning from his grandfather, Lee. He is family oriented, and enjoys outdoor activities with his family such as fishing, skiing, and camping. Doug is motivated by his five children and wants to provide a better future for them, and growing environment for his employees. As a business owner, he believes in his managers and staff to grow and self-learn with minimal guidance.
Kelsey Scott is the co-owner of Sierra Renovations along with her husband, Douglas. As one of the owners, Kelsey oversees all of the accounting, specifications, proposals, and other documentation to prepare time cost, and labor estimates for projects and services at Sierra Renovations. Kelsey has grown up with a background in construction all of her life, with both of her parents in the construction industry. Striving to be a woman in a male dominated field, she followed in the footsteps of her parents, ultimately receiving a certification as a Licensed General Contractor. Not only that, Kelsey strives to be a good role model for her daughters and to inspire them that you can be a woman in a male dominated field and be successful at it. Kelsey has always considered her greatest accomplishment to be raising five kids with her husband, and being able to support them through college. She has always prided herself on building relationships with both her family, and her clients. Kelsey aims to be involved through the customer journey to the fullest extent possible, all while empowering them to determine the best course of action for their home.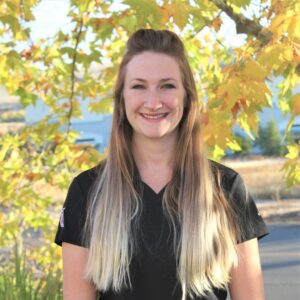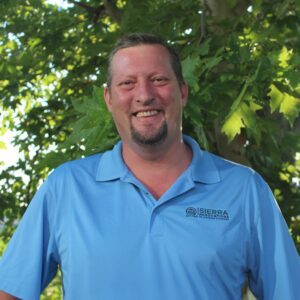 Richard is the Project Manager at Sierra Renovations where he manages all active and pending projects, producing project timelines, ensuring material orders for each project, recommend a scope of work for the project, and overseeing all team members. Prior to working with Sierra Renovations, he has been in new construction since 1999. After 15 years of carpentry, Richard progressed into management where he remodeled many homes from Alaska to Kansas and California. Richard specializes in building science, energy auditing, weatherization and OSHA40. In his spare time, he enjoys hunting, fishing, and spending time with his family. His drive for working in construction is the challenge of the trade and he is motivate to contribute to the customer experience by helping people in their time of need or having the chance to help people achieve the kitchen or bathroom of their dreams.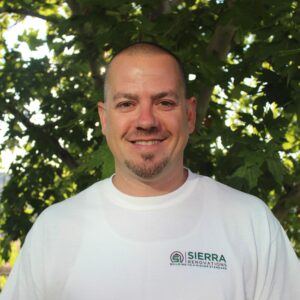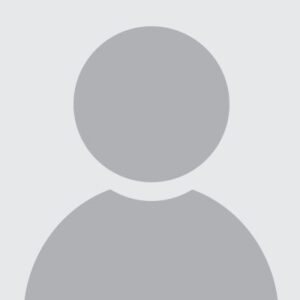 Providing excellent workmanship in a timely manner.
Always being transparent while providing honest and unbiased services.
Creating an unparalleled experience by providing exceptional service while always being patient, polite, and understanding.
Create opportunities both personally and professionally to be better than we were yesterday.
Hustle every day to overcome obstacles, impress even ourselves, and succeed.